Minecraft for Android
1.13.1.5
Minecraft for Android – Build and Craft Anything You Want
If you are a fan of building games and love crafting new items then you will find this game to your liking. Minecraft is a nice game in which you get to build and explore ever-expanding worlds and create everything that your imagination can come up with. It allows you to bring your imagination to life by letting you create whatever you want. You will find an abundance of resources in the world you find yourself in. It will be up to you to mine these resources and then use them for building anything you can imagine. You are only limited by your creativity in this game. However, do keep in mind that Minecraft for Android isn't a free game. You will have to purchase it to even download it to your phone.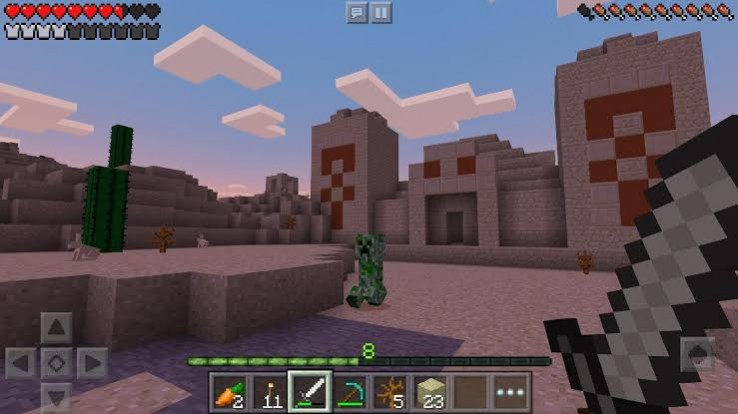 Minecraft has smooth gameplay that combines well with its decent graphics. This combination results in a gaming experience that is incredibly enjoyable for kids of all ages. The biggest draw of Minecraft for Android is that it offers creative freedom to the children. They get to create anything and everything that comes in their head. Whether it is a building, a structure or an item, the child just has to gather up the resources and he can build and craft it in no time. Aside from the creative freedom, this game allows the children to explore new worlds and meet with other online players. They can socialize and chat with like-minded people from all over the world in lobbies and make new friends.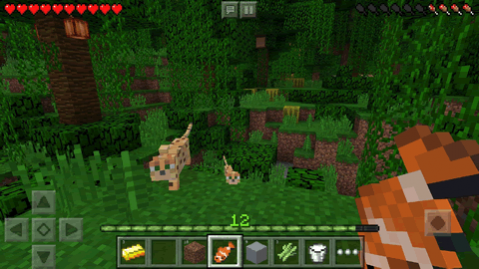 Minecraft for Android provides both offline and online game modes. So, you can play this game even if you aren't connected to the internet. The offline game mode is limited, though. You can only explore the world you are in and craft new items from the resources you have available to you. However, when you are playing online, you get the opportunity to participate in multiplayer game modes. For instance, you can choose a realm and play with your friends. Up to 10 friends can play together in a realm. In addition to this, there are multiplayer servers that you can connect to as well. These servers allow you to engage in PvP battles with other online players and compete in various mini-games.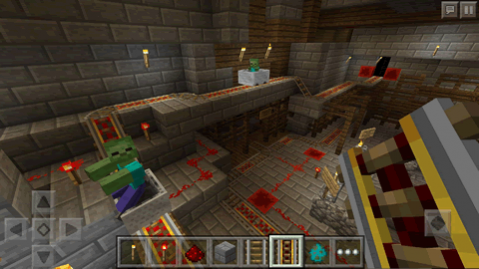 Minecraft provides a marketplace for you too. This marketplace is where you can purchase resource packs, skins, and maps. All the stuff available in the marketplace is created by community members. These items can help you in raising your game to new levels. Also, there are various add-ons available in Minecraft for Android too. These add-ons can help you in customizing the game as per your preferences. You can create new resource packs in the game with these add-ons and thus, create a lot of new items. This includes crafting weapons, tools, and even gadgets. The items you create can be used in survival mode to fend off mobs.
Features:
Multiple game modes on offer
Explore the world and mine for resources
Create buildings of all shapes and sizes
Craft any item that you need
Multiplayer mode for playing with friends
Participate in PvP battles with other players
Compete in mini-games on multiplayer servers
Option available to play both offline and online
Various add-ons on offer to customize the game
Buy resource packs, skins, and maps from the marketplace
Conclusion:
Minecraft is a gaming app that is aimed at both kids and adults who have a creative mind and want a way to express their imagination. It offers them the chance to let their creativity roam free and craft anything and everything that their mind can think about. Minecraft for Android is a game worth having on your phone if you want your kids to utilize their creative skills constructively.
---
Add a review
Tell us your experience with
Minecraft for Android
1.13.1.5
RELATED PROGRAMS
Our Recommendations
---
---
---
---